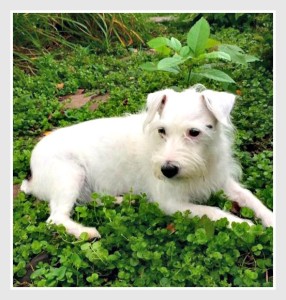 The MN Pets Comfort Care Program provides compassionate care for pets with life-limiting conditions, as well as support for their caregivers.  Our experienced team works with you to ensure your pet's comfort and will help you develop a plan to help your pet enjoy the best quality of life possible in their golden years. We keep in close contact with you and schedule regular check-ins to keep abreast of your pet's changing condition and will recommend strategies that are most successful at relieving symptoms that are problems for older pets.
Comfort Care can help relieve these symptoms and others:
Painful conditions such as arthritis and hip dysplasia Read more
Symptoms associated with disease conditions such as kidney disease
Loss of mobility Read more
Incontinence
Loss of appetite and weight loss
Anxiety and cognitive changes such as dementia Read more
Night restlessness
Because we know that older pets don't travel as well or tolerate visits to the veterinary clinic at this stage of life, we believe this visit should take place in the comfort of home.
Call (612) 354-8500 today to discuss the option of comfort care for your pet or to schedule a consultation.
Comfort Care Consultation
$295
Travel fees may apply, see map for details.
(up to 60 min. in your home)
Consultation by our experienced, licensed veterinarian. We will provide a thorough physical examination and evaluate each of your pet's symptoms to find ways to address their needs.  You will receive a customized written report of our recommendations regarding pain control, nutrition and appetite, environment, hydration, other medical support, and an emergency plan.  Pain medications as well as other comfort measures are available immediately or by prescription*.
Completing an in-home consultation makes your pet eligible for up to 1 year of membership in our Comfort Care Program.
*Additional charges may apply
Comfort Care Program
$49 per month
The monthly Comfort Care Program fee includes the following:
Welcome Kit stocked with information, life stage-appropriate supplements, food and treat samples, and products
Prescription management services enabling you to receive the prescriptions your pet needs shipped directly to your home at prices competitive with your local pharmacy
Unlimited email and phone support by our Client Support Specialist team to answer your questions – Mon-Fri 7 am -7 pm, Sat/Sun 8:00am-3:00pm
Advice about knowing when it's time to say goodbye to your pet
Month by month, no contract.  Stay with the program only as long as you need. Please note that the consultation fee and monthly membership fees are non-refundable.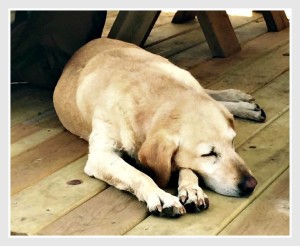 J-O-U-R-N-E-Y-S: A Quality of Life Scale
The JOURNEYS scale, developed by Dr. Katie Hilst, DVM, is meant to get you thinking about the factors that affect your pet's happiness and sense of well-being.  Please use this as a starting place to explore your pet's quality of life, and address your concerns with a MN Pets veterinarian or your pet's regular veterinarian.  Read more.
The MN Pets difference
Our veterinarians focus on helping you help your pet to achieve the very best quality of life during the last stage of life.  Our focus isn't on invasive diagnostic testing and aggressive medical care but rather on helping your pet experience comfort and relief of symptoms which are reducing their quality of life, such as immobility, nausea, incontinence, restlessness, anxiety or pain.  We keep up to date with the latest information about hospice and palliative care and our practice is a member of the IAAHPC, which is the nation's premier organization supporting quality end-of-life care for pets.