Cremation Care Visit with Separated or Individual Cremation
Your Pet's Ashes Returned
Our caring Aftercare Specialist will come to your home to transport your pet to be cremated and their ashes returned to you. You can choose separated cremation in which your pet will be separated by space from other pets in the cremation chamber or individual cremation in which your pet will be the only pet in the cremation chamber. Your pet's ashes are placed in a hand-crafted wood urn with a personalized cremation certificate. The urn will be available for pickup at your local veterinary clinic or our Oakdale office. We can also ship or hand-deliver to your home for an additional fee.
Separated: under 60 lbs – $295
Separated: 60 lbs and over – $345-405
Individual: under 60lbs – $360
Individual: 60lbs and over – $410-470
Request a Pickup
Cremation Care visit with Communal Cremation
Ashes Not Returned
Our caring Aftercare Specialist will come to your home to transport your pet for communal cremation where your pet will be cremated with others in a respectful and caring manner.  Ashes are not returned.
Under 60 lbs – $195
60 lbs up to 120 lbs – $245-305
Request a Pickup
---
The loss of a pet, whether anticipated or sudden, can feel like a tragic experience. You may feel unprepared to handle the proper disposition of your beloved companion. If you have experienced the passing of your pet, our transportation service can give you peace of mind in caring for your pet's remains. We know that your pet is a member of your family and the care of your pet's body is very important to you.
It can feel difficult, both physically and emotionally, to drive your pet's body to a clinic or crematory on your own – so we offer the convenience of at-home pickup 7 days a week. We also bring your pet's ashes safely back to your home or veterinary clinic within 1-2 weeks.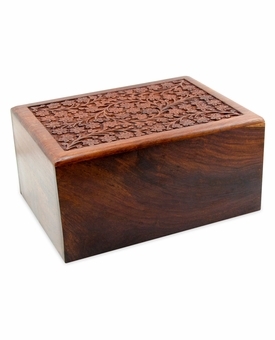 ---
Pickup and cremation services are available for the following companion species:
dog
cat
rabbit
small mammals such as a hamster, mouse, rat, ferret or guinea pig
bird
reptiles such as snake, lizard or turtle
Our Aftercare Team is dedicated to handling your pet gently and with dignity. Cremation services are provided by our trusted crematory partner, the Veterinary Hospitals Association, who is a proud member of the International Association of Pet Cemeteries and Crematories.  VHA has more than 20 years of experience with pet cremation and is the trusted partner of many local veterinary clinics.
Knowing that MN Pets is locally owned and operated by veterinarians, no matter which cremation option you choose, you can trust that your pet's body will be handled with care.
We promise to provide you and your pet with expert, compassionate care every step of the way. 
How to Arrange a Cremation Care Visit for Your Pet Who has Passed
Submit your information online: Request Cremation Care.  Or call us at 612-354-8500.
Payment for services may be made with cash, personal check, credit card, or PayPal account.  Information on how to do this will be provided after the completion of your online pickup request.
Our Client Support Team will contact you to finalize and confirm arrangements for your pet's cremation care.
---
From Denny S. of Edina,

"When our Golden Retriever, Buckley, suddenly became very ill, we didn't know what to do.  Our veterinarian recommended we contact MN Pets.  When Pam called, he passed away in my arms in the back yard.

Andy came out while Pam and I sat in the yard with Buckley.  We were beyond words and despondent.  Andy could not have been more caring and respectful.  He and I carefully put Buckley in a blanket and into a stretcher.  He treated us all so kindly, knowing we had just lost a loved member of our family.

During an extremely difficult time for us, Andy did everything he could to make us feel better.  I would not have been able to carry our 70# dog myself, but I was able to help Andy.  I simply don't know what we would have done without you.

As it happened, Buckley had already passed when Andy arrived, but if he had been suffering and in pain, we would have been comfortable euthanizing him.  We would not have been able to get Buckley to the veterinarian, nor would we have wanted him to pass in a location other than at home.  MN Pets provides a compassionate and needed service to people who are losing a dear and loved family member.  Please convey my personal appreciation to Andy and to all the people at  MN Pets.  When we really needed you … you were there to help."
---
FAQs
When do you offer Cremation Care visits?
We offer Cremation Care transportation services 7 days per week (excluding major holidays).
Can I bury my pet at home?
Because we form special bonds with our companions, it is only natural that many of us wish to follow the human model of burial or cremation to respect and remember our pet. The option of burying your pet at home is difficult due to strict regulations in Minneapolis, St. Paul and many surrounding suburbs (check with your city administrator for details). You may also find the idea of burial undesirable due to the risk of wildlife disturbing your pet's remains. Today many pet owners opt for cremation since it both provides a way to keep your pet near you and allows you to bury or scatter some of your pet's ashes in your yard or a favorite place your pet enjoyed. With our mobile society, many families choose pet cremation in order to keep their pet's memorial with them when they move.
Is burial in a pet cemetery an option?
Currently, in MN there are no pet cemeteries accepting new pets.
Do I have to be home at the time of a Cremation Care Visit?
You do not have to be home when we come to help with your pet's Cremation Care. Our cremation professionals bring all necessary equipment to carry your pet from your home to the vehicle. Payment for services can be made in advance as well.
Do you visit my city?
We offer Cremation Care Visits in Regions 1 and 2 on this map.
How do I know that I'm receiving my own pet's ashes?
Frequently pet owners who are selecting separated or individual cremation wonder how they can be certain that it is their pet's cremains that are returned to them. Many measures are in place here at MN Pets and our partnered crematory to ensure that your pet is identified every step of the way and returned safely to you, and only you. Please call and speak with our Support Specialists at (612) 354-8500 to get all your questions answered.