About Kristi, Vice President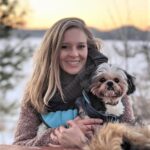 Kristi, MSW, LISW, CCFP (Licensed Independent Social Worker, Certified Compassion Fatigue Professional) joined MN Pets in 2013.  Originally from rural Wisconsin, Kristi was always surrounded by animals. Her hope to help those around her led her to earn a BA in Psychology and a Master's of Social Work from the University of Minnesota, where she trained as a veterinary social worker.  At MN Pets, she uses her knowledge of the human-animal bond, pet loss, and organizational development to help clients and the MN Pets team navigate end-of-life situations. She lives in Minneapolis with her Shih Tzu, Piper, and her husband. Outside of work, Kristi enjoys traveling as much as she can, cooking, and exploring like a tourist in her own city.
About Elizabeth, Support Manager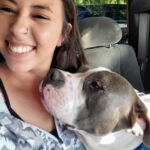 Elizabeth graduated from the University of Wisconsin- River Falls with a bachelor's degree in animal science and then earned her Veterinary Technology degree from Argosy University. She worked as a Certified Veterinary Technician for four years where she found her niche working with senior pets. She also has a soft spot for ALL rescue animals, from her own rescued pets, Margaret and Frank, to working with rescued and abused elephants in Thailand. In her free time, Elizabeth enjoys working with her husband to renovate their first home and playing guitar.
About Maggie, Aftercare Manager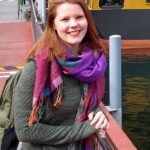 Maggie earned her Veterinary Technician degree in 2013 and became certified shortly after. She interned at an exotic animal practice throughout school and continued her work there for five years before joining the MN Pets team. Maggie is passionate about strengthening her bond with animals by being an advocate for all and helping be their voice. MN Pets helps her do that with aiding and understanding people when they are going through one of the most difficult decisions in their life. She was a client first before becoming an employee and her experience, though difficult, was extremely meaningful and why she's here. She honors her family dog, Libby, every day that she works. When not working, you can find her spending time with her old ladies, Diamond the Pit Bull and Minnie the Cat.
About Robin, Support Manager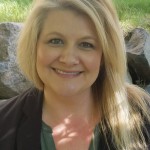 Robin was born and raised in MN and now lives River Falls, WI with her husband and two teens, their Basset Hound named Olive, their Redbone Coonhound named Red, and a cat named Norma. After working in human medicine for 15 years she decided to head back to school and pursue her lifelong passion for helping animals. Robin graduated from Argosy University with a Degree in Veterinary Technology and then worked with a large practice in the North Metro.  Seeing how much clients appreciated help with end-of-life care, she realized how much of a difference she could make by turning a difficult experience into one that was coming from a place of love. When Robin is not at work she enjoys watching her kids sports, spending time on the golf course with her husband, and attending SCSU Huskie hockey games with her Dad.
About Anna, Support Supervisor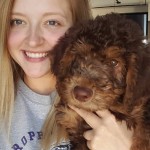 Anna was born and raised in Osceola, Wisconsin. Before continuing her education, Anna was a live-in nanny in Utah, as well as a dog walker in Minneapolis and Des Moines. She is a recent graduate from Des Moines Area Community College where she earned a degree in Human Services. While finishing up her last semester, Anna interned at a service dog nonprofit where they raise, train, and place service dogs with Veterans and children with disabilities. It was there that she knew she wanted to find a career where she could help others through the human-animal bond. MN Pets has given her the opportunity to do just that. In her free time, Anna enjoys playing the ukulele, exploring the outdoors, and spending time with family, friends, and her Labradoodle, Louis.
About Emilie, Support Specialist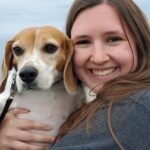 Emilie spent most of her life in Iowa City and has loved animals ever since she can remember. She attended Iowa State University where she earned a bachelor's degree in Animal Ecology. During that time, she volunteered at the Wildlife Care Center, a rehab facility for native wildlife, and volunteered at the Blank Park Zoo in Des Moines, eventually becoming a seasonal position as a zookeeper there. She also had the opportunity to intern at the Carolina Tiger Rescue where she cared for her favorite animal, tigers. After moving to MN, Emilie found MN Pets and knew that this was the right fit for her and would enable her to help people through a difficult time and provided their pets with the care they need, two things she is passionate about. In her free time, Emilie loves going on hikes with her husband, Dan, and beagle, Touka, and snuggling on the couch with her kitty, Callie.
About Liz, Support Specialist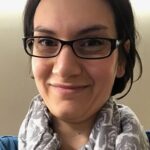 Liz comes to MN Pets with a passion for helping people in need, a love of animals, and a strong belief in the power of the bond between humans and animals. Liz is currently pursuing her Masters of Social Work at the University of St. Thomas and is about halfway through her degree. She is excited to have this opportunity to support the amazing work that MN Pets does and hopes to use her skills to work long-term with people experiencing grief and loss. When she is not at work, she loves cooking, exploring local parks and trails, and sharing endless dog memes with her loved ones.
About Brenda, Aftercare Support Specialist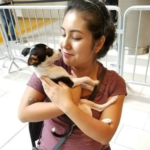 Brenda was born and raised in Minnesota and has always had a deep love for animals. She's currently completing her Bachelor's in Biology and then plans to go to veterinary school at either Colorado State University or the National University of Mexico. She is especially interested in veterinary nephrology and veterinary forensic pathology. Her dream is to offer free to low-cost veterinary care to communities in Mexico and to help bring justice to animal cruelty cases globally. Even while previously working as a certified pharmacy technician, she was always drawn to working with animals. After having an in-home visit for her first Corgi puppy Sweet Pea, she wanted to be able to help families who are faced with the same hard decision. Brenda lives with her four cats Pancho, Guero, Luna, and Blackie, and Corgi puppy Jellybean. She can be found hiking, at local dog-friendly events with Jellybean, thrifting, at concerts, and snuggling up with her cats.
About Ashley, Aftercare Specialist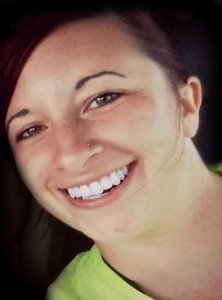 Ashley  has worked with animals for 14 years, including at a dog boarding kennel, vet clinic, and through her own pet sitting business. Ashley understands how important it is to keep our pets where they are the most comfortable, and she is honored to be able to incorporate this new level of in-home care for families through MN Pets.  Ashley currently shares her home with Cinder, the cutest pit bull you've ever seen, and Maybelle SassyPants the rabbit.  In her free time,  she loves going on adventures with her family. They enjoy visiting family and friends, going to events both locally and away, exploring nature, camping, and traveling.
About Sabrina, Aftercare Support Specialist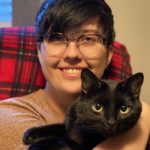 Sabrina was born in Columbus, Ohio, and relocated several times with her family to various states in the country. She was never without her faithful animal companions of all shapes and sizes, which led to a passion and empathy for all animals. Sabrina made Minnesota her permanent home in 2016. She found a little black cat who needed a home and named him Salem. Her love for animals kept growing stronger and she discovered that helping animals was her calling. She decided to pursue an Animal Science degree at the University of Minnesota with the hope of attending Veterinary school in the future. In her free time, Sabrina volunteers at the Feline Rescue and cuddles her cat.
About Evan, Aftercare Support Specialist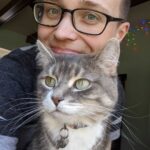 Evan adores animals of all shapes, sizes, and species, and feels strongly about cherishing the unique relationships that form between humans and animals. After graduating from the University of Minnesota in 2017 with a bachelor's degree in Wildlife Biology, he continued working in the veterinary field at a small animal hospital and as a cat caregiver, providing in-home palliative care for cats with chronic illnesses. Evan joined our team after many years of hearing about the meaningful experiences had by pet parents as MN Pets helped them say goodbye to their beloved companions. Evan lives in Mounds View with his partner and their sweet and cuddly cats, Juno, Charlie, and Sophie. When he doesn't have at least one cat occupying his lap, he can often be found outside gardening and enjoying nature
About Lindsay, Support Specialist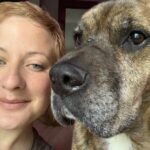 Lindsay began working at MN Pets in 2015 and was helping families say goodbye at home for two years before being offered an opportunity to work in shelter medicine. The time that she spent helping families at MN Pets impacted her life in such a way that when the chance came to come back to the team, she jumped on it. Lindsay and her husband live in Northern Minnesota on their urban farm, where she spends much of her time gardening, herding cats, walking the trails with her dogs, and caring for her chickens.
About Nicole, Aftercare Support Specialist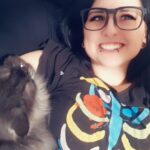 Nicole has rarely been without a furry (or scaly) companion and even as a young child she knew she was destined to work with animals. She attained her Bachelor's in biology at Iowa State University with a course load geared towards animal behavior, husbandry, and human psychology. During her time at ISU, she volunteered at the Wildlife Care Clinic, which later led to an internship. When she returned to Minnesota, she began working at a dog boarding facility and discovered a love for senior pets. Then she found MN Pets and she knew with her background that it would be a perfect match. Nicole hopes to have her own hobby farm where she'll have a mix of rescue animals and space for simple wildlife rehabilitation.
About Miranda, Support Specialist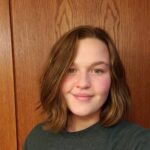 Miranda studies Biology at the University of Minnesota-Duluth. She has been around animals her whole life and is now working towards becoming a veterinarian herself. She grew up raising chickens and lots of other animals, her favorites being runner ducks and a particularly noisy peacock. Miranda also loves working with sled dogs. She has been involved with the John Beargrease Sled Dog Marathon since 2018, and this summer she interned at an off-grid kennel in Northern Minnesota. In her free time, she loves playing rugby, hiking, and spending time with her dog, Dennis.
About Jamie, Support Specialist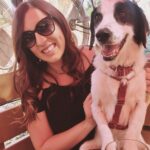 Jamie was born in Anchorage, Alaska, and after moving around for a while, her family settled in Minnesota. She completed her Veterinary Technician degree from Argosy University in 2013 and became certified shortly after. After completing two zoo internships in Atlanta and Pittsburgh, she decided to move to Phoenix, AZ and began her career at an exotic animal hospital. After 7 years in Arizona, she moved back to Minnesota with her husband and their four animals. She has always loved animals and knew she'd be happiest in a field where she gets to help them as much as possible. Outside of work, Jamie enjoys traveling, camping, cooking, and spending time with her friends and family.
About Lee, Support Specialist
Lee was born and raised in the Twin Cities area and has been an animal lover their entire life. Lee's passion for animal care really took off when they fostered a stray cat and her 5 kittens. They ended up finding a home for the mother and 4 of the kittens, keeping the 5th- a rambunctious ginger tabby named Ripley. When they aren't rushing around to keep Ripley out of trouble, they are often found playing video & board games, listening to audiobooks, and trying to make people laugh.
About Saranda, Support Specialist
Saranda has always felt connected to animals; she grew up raising dogs, horses, and cats. With her love for animals and adventure, she obtained a bachelor's degree in Wildlife Biology and spent a couple years researching a variety of wildlife, but specializing on wolves. Saranda transitioned to veterinary medicine and after hearing so many positive stories about MN Pets, she jumped at the opportunity to join the team. In her free time, Saranda loves yoga, hiking with her dogs and boyfriend, camping, and competing in agility and obedience with her Australian Shepherd, Darwin.
About Kinzie, Support Specialist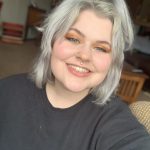 Makinzie was born in Iowa, but has spent most of her life in Arizona and Wisconsin. As a late blooming pet owner, she was pleasantly surprised to discover the depth of the human-animal bond.  Makinzie was drawn to her role at MN Pets because of her passion for helping people, as well as the experience that she had when saying goodbye to her own pet. She was moved by the compassion and kindness that her veterinarian and their team showed, and was also surprised by how difficult the drive home was. When the opportunity to join MN Pets and be a part of a similar community where owners could say goodbye from the comfort of their home arose, she jumped. When not at work, Makinzie loves reading, music, and watching movie marathons with her friends.
About Erin, Support Specialist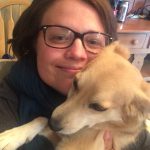 Erin Scott, MA (she/her) an east coast transplant, earned a BA in Gender & Sexuality Studies at Augsburg University and an MA in Human Services Administration from St. Mary's University of Minnesota. Erin is concerned with the intersections of poverty and human animal relationships and is interested in building greater social supports for pet families experiencing economic instability. After volunteering for several years with dog rescue and filling an organic support role for friends and family during pet healthcare and end of life decisions, Erin is moving in a career direction of veterinary social work. The job of Support Specialist with MN Pets fuses Erin's love for animals and pet families as well as supporting veterinarians in their crucial and wonderful work. Erin lives with her forever rescue Ollie who is traffic-stopping cute. Erin loves the dog park, crocheting, grilling, and bluegrass music.
About Sandra, Support Specialist
The family story goes like this: the day they brought Sandra home from the hospital, a black kitten named Midnight showed up. Ever since, Sandra has had animals in her home, heart, kitchen garbage, clean laundry, garden…Sandra's life has been an adventure, being a Minnesota native who grew up in
New Jersey, and lived in Maryland, North Carolina, Hawaii, California, Texas, and Wisconsin. She has enjoyed breed rescue, obedience training, and volunteering at several shelters. Sandra has a background in vocational rehabilitation, federal housing, healthcare, grant management, teaching, and business. After experiencing a traumatic end-of-life situation years ago because at-home euthanasia did not exist, Sandra has decided to move out of human healthcare to help pets pass away painlessly in their own homes, surrounded by their human family.
About Sarah, Support Specialist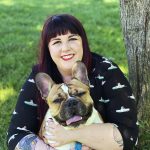 Sarah was born and raised in the Twin Cities. From a young age she had a special connection with the dogs in her life, causing her best friend to name her 'the animal whisperer'. Her love for animals has never wavered and despite taking a detour to get a degree in German, she has found her way back to the field she enjoys the most. After working in a specialty clinic for a couple of years she is excited to bring that passion and understanding of the human-animal bond to MN Pets. In her free time Sarah likes to listen to music, travel, go on adventures with her dog, Gabe, and play video games with her husband.
About Julia, Support Specialist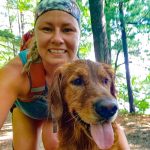 Julia's love for animals started when she was a young child feeding calves on her grandparent's farm. From then on, she knew veterinary medicine was her calling. Julia has been working in the veterinary field for 11 years. Starting out as a kennel assistant working her way up to veterinary technician. She graduated from the University of Wisconsin River Falls in 2014 with a bachelor's degree in Biology.  Julia lives in River Falls Wisconsin with her boyfriend Sam; she has a Golden Retriever named Bleu (as in bleu cheese) and a Persian named Stanley. In her free time, Julia enjoys hiking, golfing, kayaking, spending time at the lake, and anything that is dog friendly.
About Anna, Support Specialist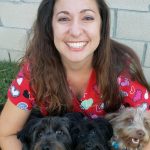 Anna was born and raised in Orange, CA and has treasured animals her whole life. Recently joining MN Pets in 2021, she earned her BA in Sociology from California State University of Fullerton, and is currently attending Mt. San Antonio College for her AA in both Livestock Management and Psychology. She volunteers with Best Friends Animal Society in Kanab, Utah and recently got married there in 2019. Her future aspirations are to get her MSW in Social Work and become a Veterinary Social Worker. Anna has greatly enjoyed working with dogs, cats, exotics, cattle, horses, pigs, and sheep as a Veterinary Assistant and has nearly completed her RVT certification. She also has deep compassion for helping people deal with the heartache of pet loss, and is a licensed Pet Loss Specialist. Her PAWS Pathway counseling focuses on the unique human-animal bond and is in honor of her sweet little Poodle, Alfie, who passed away in 2016. On her days off, Anna enjoys roller skating, driving, and white water rafting, and always loves cuddling with her three dogs Endi, Jenny, and Charlie.
About Rachael, Support Specialist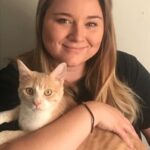 Rachael was raised in Minnesota. She has always been an active member of the healthcare community, whether it be with humans or animals. From working on family farms when she was young, she found that she has a deep love and appreciation for animals. Rachael started her early career working in group homes, later to become a Nursing Assistant in a larger residential facility working with older adults, all while volunteering at the Animal Humane Society and the Minnesota Wildlife Rehabilitation Center. Rachael loved her time working with her older residents but knew it was time to pursue her passion and is continuing her education in Veterinary Sciences and Animal Behavior. She has a hope of one day running her own animal sanctuary.