The MN Pets Buddy Fund provides financial assistance for pet owners facing end of life care, but who are unable to afford the services that we provide.  If you wish to help support a pet owner in need, you can fill out the donation form below to make an online payment. If you prefer to mail a check, you can mail it to MN Pets, PO Box 28120, Oakdale MN, 55128.
Why the Buddy Fund?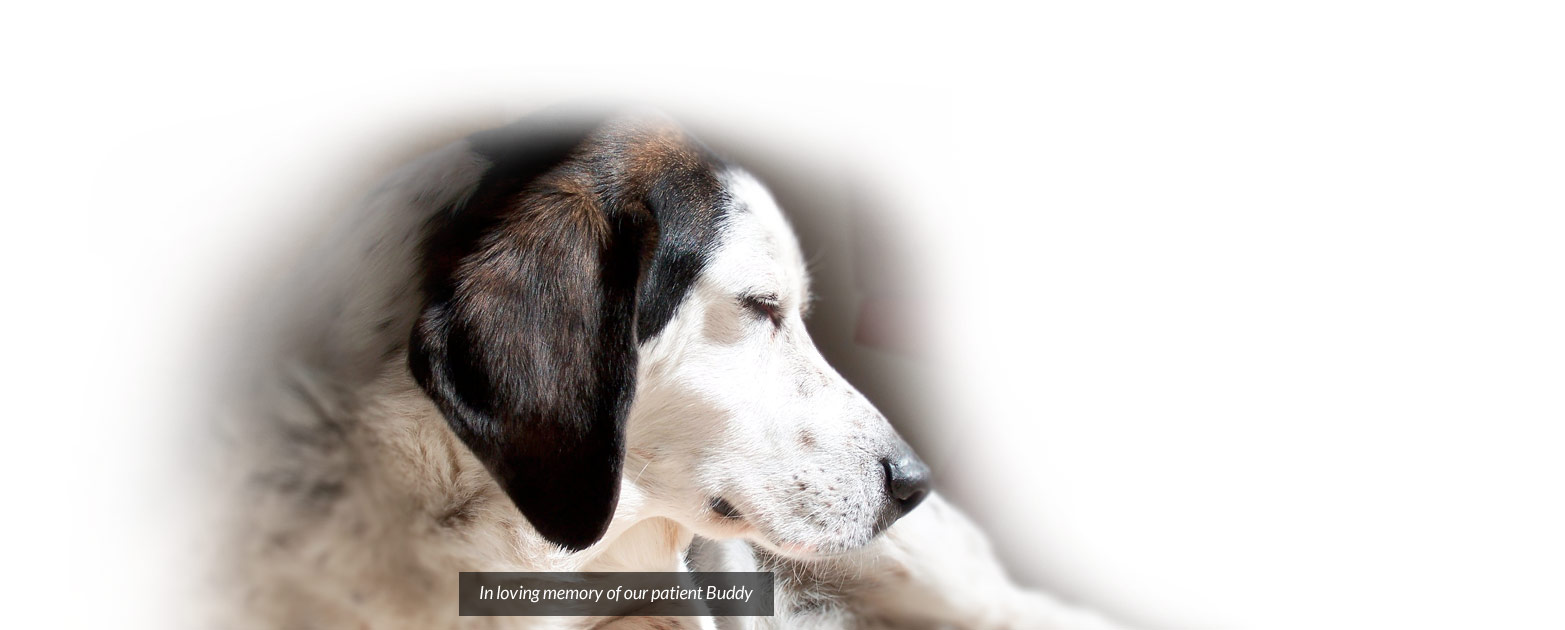 Buddy is the name of one of the pets featured on our homepage.  The expression on his face beautifully symbolizes the peace and tranquility experienced by the pets we care for at home.  His name symbolizes the special relationship so many of us have with our beloved pets, as well as the caring spirit of those who wish to provide financial support for others who are struggling to help a pet that is in need of our services.
The need…
The Buddy Fund was created to provide needed financial assistance to pet owners in difficult circumstances, such as:
Elderly and disabled individuals, for whom companionship of a pet is so vital, and who may be on a fixed income and have difficulty affording their pet's care
Individuals or pets who may be suffering from mobility-related challenges, thereby making travel to a vet clinic very painful and difficult
A sudden, unexpected illness, and corresponding testing and treatment, that have depleted the money available for the pet's care, leaving nothing for end-of-life comfort
Pets in need of end-of-life care that are in foster homes through a rescue organization
How can I help?
Donations can be made using the form on this page.
Here are some recent recipients' profiles:
A veteran, whose budget was extremely tight, had a beloved companion dog. He had just incurred great medical expenses to try to save his dog's life, sadly to no avail. The Buddy Fund helped cover the cost of a peaceful goodbye at home for his sweet girl.
An elderly woman on disability and a fixed income had a service dog with many ailments of her own. When the time came to say goodbye, the woman did not have sufficient resources to pay the total cost of the visit. The Buddy Fund came to her aid by covering what she could not, and by giving her sweet dog the peaceful goodbye that she deserved.
At this time donations are not tax deductible.
MN Pets reserves the right to make independent decisions related to the distribution of donations made to The Buddy Fund.