You may be unsure about the timing of euthanasia.
No one wants to make this important decision either too soon or too late.
In-Home Quality of Life Consultation
$325
Travel fees may apply, see map for details.
(up to 60 min. in your home)
Nothing can replace the value of sitting down with an experienced veterinarian, face-to-face and without distractions, to have a conversation focusing on you, your pet, and your unique situation.  There are so many things that are brought to bear on such a profound and complex decision, and no two situations are the same. Sometimes it is not only helpful, but also comforting, to be able to talk those things through with a veterinarian.  Our veterinarians have many years of experience assisting people with pets facing end of life and based on that experience, we can help you know when the time is right.
Our veterinarian will visit your home to listen to a thorough history of your pet's illness and discuss with you several things that may help clarify the timing for a euthanasia decision.  Two important reasons for scheduling a Quality of Life Consultation are:
Confirmation that your decision is appropriate at this time
Confirmation that there is nothing you've missed
We will also take time to discuss:
Is your pet suffering (due to pain, loss of mobility, arthritis, loss of appetite, etc)?
What will be the deciding factors for you in making the euthanasia decision (lack of appetite, inability to get up on their own, etc)?
What do you hope to do with the time you have remaining with your pet?
Valuable ways to assess your pet's Quality of Life (daily, weekly)
Our Quality of Life consultation visit can conclude in two ways. If you and our doctor decide that the time is right, the visit can end in euthanasia if time allows. The doctor will have up to one hour to spend with you in the home. If there is not enough time left during the visit to perform euthanasia, a euthanasia appointment can be scheduled for a later day or time. If you and our doctor decide that euthanasia is not appropriate at this time, the doctor will leave you with helpful resources to monitor your pet's quality of life in the coming days or weeks. At this visit, our doctors are not able to prescribe medication, but they can recommend options for you to discuss with your veterinarian.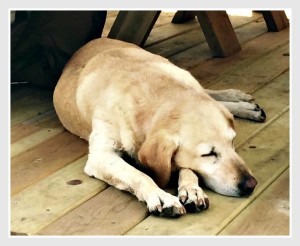 MN Pets Quality of Life Scale
The MN Pets team has worked together to compile the most important aspects to consider when thinking about your pet's end of life decision. We know every pet is unique. Please don't hesitate to touch base with us to discuss results or anything else you may be seeing.
Call to schedule a consultation (612) 354-8500.