About Kristi, Director of Operations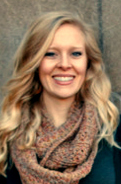 Kristi, MSW, LISW (Licensed Independent Social Worker) joined MN Pets in 2013.  Originally from a small town in Wisconsin, Kristi was always surrounded by animals of all kinds. Her hope to help those around her led her to earn a Bachelor of Arts in Psychology and a Master's of Social Work from the University of Minnesota. During graduate school, she had the opportunity to combine her love of animals with her love of helping people by training as a social worker at the Veterinary Medical Center. There, she was able to grow her passion for helping pet owners navigate difficult medical decisions and support them after losing a pet. She now lives in Minneapolis with her Shih Tzu, Piper, and her husband, Steve. Outside of work, Kristi is the President and foster parent for a local rescue, and enjoys cooking, traveling, biking and trying new restaurants.
---
About Dana, Support Specialist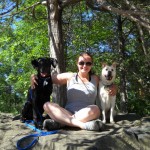 Dana grew up in the Twin Cities and San Diego and is a graduate of the School of Environmental Studies. She has been in the veterinary medicine industry since 2006, and in professional dog training since 2009.  She became the youngest instructor of an obedience club in their nearly 70 year history.  Dana studied biology/psychology at Augsburg College before finding a passion with service dogs. When she is not working or training dogs, she is typically at the stable working with her Mustang, Quicksilver, and her Quarter Horse, Marvel. She loves to cook, read, and shares her passion with her husband, David. They are owned by their dogs Cherokee, Talulah, Catori, Jade, Wren, and Thor, and their cats James, Pixel, Seamus, and Liam.
---
About Margo, Support Specialist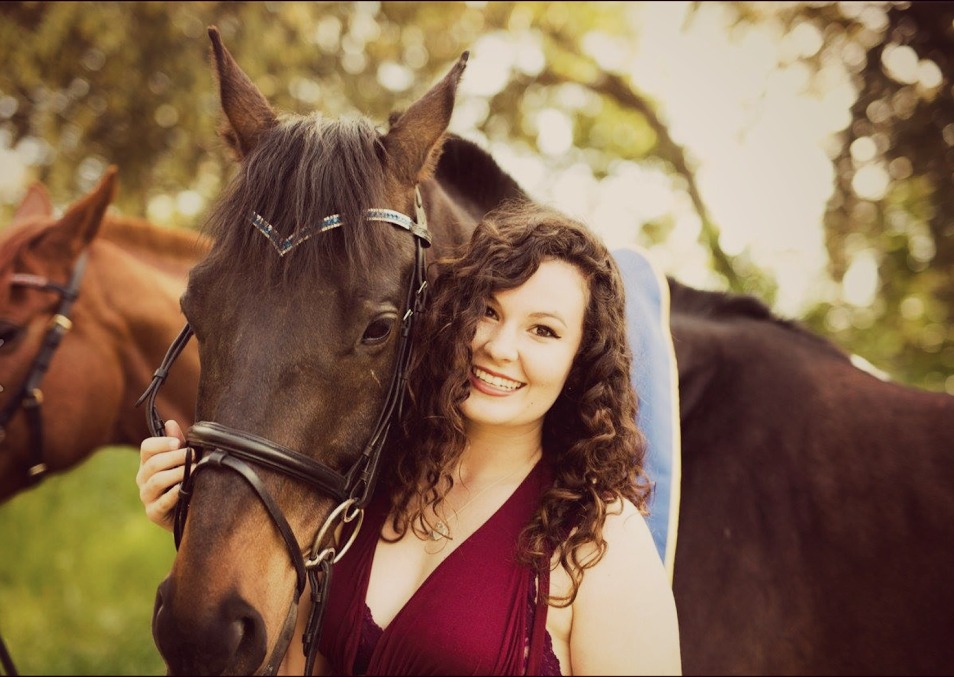 Margo is a second-year veterinary student at the University of Minnesota. She graduated with a degree in Animal Science from the University of California-Davis in 2016, and although she was born and raised in Minnesota, she does admit to sometimes missing the California weather. Margo has an Aussie Mix named Bob and a thoroughbred named Taillights. Outside of school, Margo enjoys reading, riding, and being outdoors. Margo says she was drawn to MN Pets due to their unique practice, and their clear devotion to their patients and clients. "I knew I needed to be a part of that, and I'm so glad I got the opportunity!"
---
About Maggie, Support Specialist | Aftercare Supervisor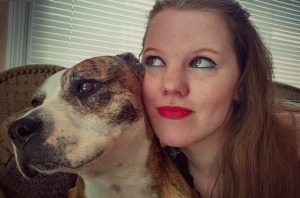 Maggie earned her veterinary technician degree in 2013 and became certified shortly after. She interned at an exotic animal practice during tech school and was hired after her internship was complete. She rose to the challenge of knowing multiple species and how to care for them. Maggie is seeking to strengthen her bond with animals through communicating with their human counterparts. MN Pets helps her do that with aiding and understanding people when they are going through one of the most difficult things in life. She was a client first before being an employee and her experience, though difficult, was extremely necessary. Maggie believed in what MN Pets was doing so much that it garnered a slight career change. When she's not working, you can find her volunteering her time caring for farmed animals through sanctuaries or canoodling with her pit bull and her old kitty.
---
About Elizabeth, Support Specialist Supervisor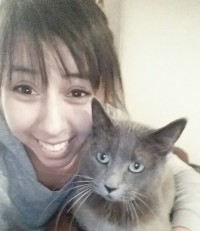 Elizabeth has always known that she will forever work with and for animals. She graduated from the University of Wisconsin- River Falls with a bachelor's degree in animal science, and then went on to get her Veterinary Technology degree from Argosy University. She worked as a Certified Veterinary Technician for four years at a small, one- doctor practice where she found her niche working with senior pets. She also has a soft spot for ALL rescue animals, from her own rescued cat to working with rescued and abused elephants in Thailand. In her free time, Elizabeth enjoys traveling, playing guitar, and spending time with friends and family. She is so glad to have found MN Pets because she feels like she can use her personal experiences to help people cope with the difficult times they have to endure when they have a sick or elderly pet.
---
About Camille, Support Specialist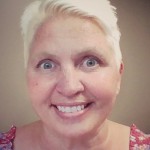 Camille is an Ohio native that moved to Stillwater, MN in 2012.  She was home for many years raising her two children and running her own successful pet sitting business. She also contributed a lot of her time to local rescues and fostering several dogs.  Upon moving to Minnesota, Camille went back to school at Argosy University to become a Veterinary Technician and became certified when completed.  She spent 4 years working in a small animal clinic learning and growing.  In her spare time, she enjoys spending time with her two grown children, two dogs, two cats and four chickens. She also continues to pet sit and hobby farm sit regularly.  She deeply enjoys helping other people and pets.  Working at MN Pets has allowed her to assist many clients through difficult times and help them to say good bye to their pets on their own terms.
---
About Amanda, Support Specialist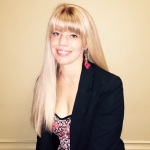 Amanda is eagerly joining MN Pets as a first year DVM student at the University of Minnesota. From growing up on a farm in rural SE Minnesota, to volunteering with dozens of organizations over the past 15 years, starting her own pet sitting business and most recently working at the Minneapolis Veterinary Hospital, Amanda has been a life long lover of animals. Veterinary medicine is Amanda's second career proceeding business and healthcare operations. Prior to returning to school, Amanda worked at Target Corporation for 9 years, most recently as Director of Revenue Cycle Management for Target Clinics. Amanda has an amazing support system, consisting of her spouse Dan and their cat Lily. Together, they love to travel, eat at local restaurants and breweries and work on their historical St. Paul house they are renovating.
---
About Robin, Support Specialist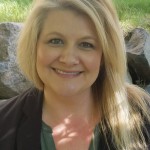 Robin was born and raised in MN and recently moved to River Falls, WI with her husband and 2 kids ages 14 and 12, their 2 dogs a Basset Hound named Olive, a Redbone Coonhound named Red and a Cat named Norma.  After working in human medicine for 15 years she decided to head back to school and pursue her lifelong passion for helping animals. Robin graduated from Argosy University with a Degree in Veterinary Technology and then worked with a large private practice in the North Metro.  Seeing how much clients appreciated help with end of life care, she realized how much of a difference she could make with turning a difficult experience into one that was coming from a place of love.  Learning of a support position within MNPets was an easy decision and seemed like a natural next step.  Her favorite part of the job is making the genuine connections with clients she is able to help. When Robin is not at work she enjoys watching her kids sports, spending time on the golf course with her husband, and attending SCSU Huskie hockey games with her Dad.
---
About Taylor, Support Specialist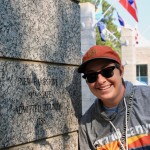 Taylor is originally from southern New Hampshire where she grew up with a collection of rabbits, a few guinea pigs, and two yellow Labrador retrievers.  She went to North Carolina State University for her Bachelor's degree in biological sciences and minor in animal science.  It was in North Carolina that she became exposed to working with animals as a career choice, so she began to volunteer and work alongside veterinarians, researchers, and volunteers in the animal industry.  These experiences cultivated a passion for large animals (mainly dairy cows), and lead to her completion of a Master's degree in dairy cattle nutrition at South Dakota State University.  Currently, Taylor is in the DVM program at the University of Minnesota, and she is eagerly awaiting to begin her first year.  In her free time, Taylor enjoys traveling and being active- going to the gym, yoga, biking, and hiking, as well as spending time with family and friends over a microbrew and some good food.
---
About Sara, Support Specialist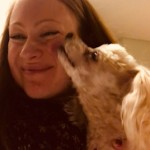 Sara is a Minnesota native, having grown up on the east side of St Paul she attended an environmental magnet school where her love for animals and nature began. Sara attended the University of Minnesota for graduate school studying Early Childhood Special Education. As an early childhood special education teacher by trade, Sara is skilled in talking families through difficult decisions. Sara has volunteered with many organizations and rescues as well as spending time as a hospice foster for dogs. Sara now lives in Stillwater and spends her free time hiking and camping in the plentiful state parks, singing karaoke as often as she can and playing with her two children.
About Victoria, Support Specialist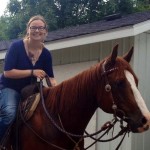 Victoria grew up on the East coast and abroad, but is proud to have called Minnesota home for the last ten years. She received her Bachelor's of Arts in Psychology at Gustavus Adolphus College in 2013, but went on to discover that a path as a clinical psychologist was not her true calling. She worked as a mental health practitioner for several years around the cities, and worked with a service dog training group in her spare time. She has always had a deep love for animals, riding horses since she was 7 years old. Coming to MN Pets created a perfect intersection of her love of helping people and her love of pets. She currently lives in St Paul with her husband, service dog, cat, and two goldfish. Her horse Cruzer lives in beautiful Belle Plaine. When she's not in the office she is at the dog park or the barn, soaking up all the sun she can.
About Jessica, Support Specialist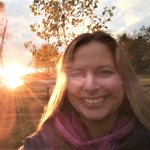 Jessica earned her Bachelor of science Degree in Animal Science in 2003 from the University of Minnesota – Twin Cities. During her educational journey, she began working in the Veterinary Industry and has ever since for over 15 years. She has owned and cared for many animals throughout her life and has been known to be referred to as the "Crazy Cat Lady!" Jessica has a strong love for volunteering in her community. And in her spare time, she relaxes by reading and curling up with her kitties, Chaz and Furbie along with her dog Mukwa. She resides in South St Paul with her husband where they enjoy spending time together. After the loss of her father, she realized that she was able to give back to the Veterinary Industry by supporting people through end of life care, just as the "Angel Nurses" once did for her during her father's end of life journey. So, it is a natural homecoming for Jessica to be working with MNPets.
About Katie, Support Specialist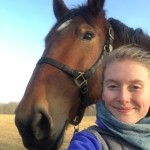 Katie is a Minnesota native who has wanted to become a veterinarian since she was six years old. She is completing her undergraduate courses at the University of Minnesota this year, and plans to apply to graduate school to achieve her goal. When she's not in school, Katie likes to ride horses, be outside as much as possible, and surround her self with all kinds of animals. Having the opportunity to have grown up with her best friend Dixie, a Bichon Frise, she truly understood how special the human animal bond is. Katie is always eager to support pet owners who need help navigating their pet's health and end-of-life options.
---
About Ashley, Cremation Liaison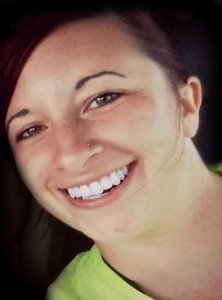 Ashley  has worked with animals for 14 years, including working at a dog boarding kennel and a vet clinic. She has been lucky to fulfill her real passion for animals in the form of pet sitting, and has been doing so for 10 years!  Ashley understands how important it is to keep our pets where they are the most comfortable and at ease, and she is excited  and honored to be able to incorporate this new level of in-home care for families through MN Pets.  Ashley currently shares her home with  Morgan, a big, lovable hairy mix, Cinder, the cutest pit bull you've ever seen, and Maybelle SassyPants the rabbit.  In her free time,  Ashley loves going on adventures with her son Jack and fiance Jason. They enjoy visiting family and friends, going to events both locally and away, exploring nature, camping and traveling.
---
About Bridget, Transportation Specialist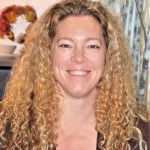 Bridget was born and raised in the Twin Cities. She has a background in animal science and earned her degree from Metropolitan State University. Always an animal lover, Bridget has shared her live with several dogs, cats, and guinea pigs over the years. Currently, she has a 180-lb English Mastiff who think she's a lap dog. Bridget shares her life with her two children and her husband. Together, they have enjoyed travelling all over Europe and are always thinking of their next adventure. Bridget is passionate about serving pet owners and is dedicated to assisting the families who are experiencing their pet's end-of-life.