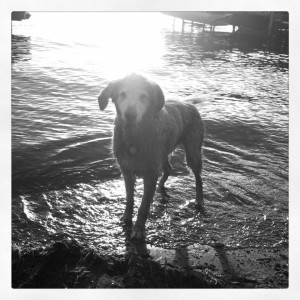 Losing a pet can be a very difficult experience for children, depending on the circumstances of the loss.  If your family has recently lost a pet, it may be beneficial to let others know that your child has lost their furry friend.  Your child's teachers, coaches, and school counselor all spend time with your child and would likely appreciate a heads-up about what your child is going through.  They may have experience working with children who have undergone a loss and have some good suggestions for things you can do at home, as well as things that can be done in the classroom to help process the loss.
If you would like more information about grief and pet loss related to children, be sure to read this article written by our counselor, Children and Pet Loss.
We've put together this letter which you can share with other adults who spend time with your child.  Use the letter as is or as a starting point to write your own.  Simply copy and paste into Word and print or email to your child's teacher.
Dear <teacher>,
Recently our family had to say goodbye to our beloved dog/cat, ________.  My child _____ has understandably been upset about losing a good friend.  I would appreciate knowing if you see anything at school that is cause for concern.  The veterinary social worker suggests watching for signs of sadness, withdrawal, aggression, anxiety, or personality changes.  Please let me know right away if you see my child displaying anything out of the ordinary in the coming days and weeks.
I would also appreciate hearing from you if you have any suggestions of helpful activities we can do at home.  I welcome you to do a related classroom activity if you think it would be helpful for my child or others in the class to learn about what it means to process a loss.  A great resource is the book The Dragonfly Door by Minnesota author John Adams, which is a beautiful, gentle allegory about death and working through a loss.  It contains lesson plans appropriate for the classroom.
Thank you for your help and understanding at this difficult time.
Sincerely,
<your name>